CSVTU is a semi-government university in Bhilai, Chhatisgarh. It has many technical courses such as B. Pharmacy and B.Tech. We have provided the previous year's question paper of 2022 (April-May) of medicinal chemistry-2, 5th sem, B Pharmacy in Pdf. Download the question paper in PDF from the link below.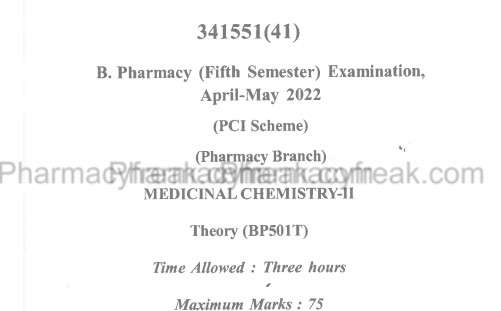 Click On the Below link to Download the PDF
Check Other CSVTU B Pharma Question papers.